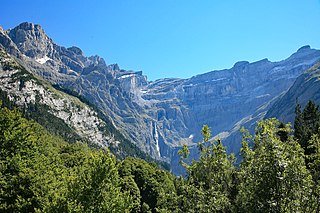 Cirque de Gavarnie
A wonder of nature...
With its many peaks over 3000 meters, sheltering the largest waterfall in Europe (427 meters), the Cirque de Gavarnieis a marvcel of nature to discover.
The most famous of the Pyrenean cirques imposes its colossal decor in the heart of the Pyrenees National Park.
The huge mass of ice has shaped the landscape, digging the deep valley through which you reach the mountainous ampitheatre.
The best way to access the site is to climb on foot... allow two hours of walking there and back. You can also ride a donkey...
From the family outing to the search for thrills, everyone will find what they are looking for.
For more information, click on ete.gavarnie.com