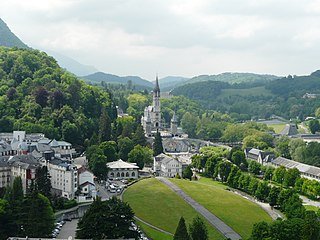 Lourdes
A small city at the foot of the Pyrenees, Lourdes has been a place of Catholic pilgrimage since 1858, when the Virgin Maryappeared several times to Bernadette Soubirous.
The "Marian city" welcomes more than 6 million pilgrims and visitors from all over the world each year.
The heart of the site of the sanctuaries is the grotto of Massabielle and the basilica of Notre-Dame-du-Rosaire, overlooked by the basilica of the Immaculate Conception.
It also includes the impressive Basilica of Saint Peter X.
Other places to discover:
The fortified castle of Lourdes
Old Lourdes
The Gavarnie Tower
The Nativity Museum
The Lourdes Museum
Lourdes Lake
The Pic du Jer, recognizable by its large cross illuminated at night, offers a magnificent panorama over Lourdes, Tarbes, Pau, the Argelès Gazost valley and the Pyrenean peaks.