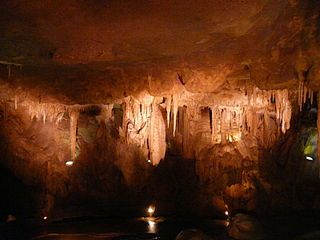 The Betharam Caves
Between Pau and Lourdes, Béarn and Bigorre, the Bétharram caves mark the border between the Pyrénées Atlantiques and the Hautes Pyrénées.
Take advantage of a 1h20 guided tour to cross a mountain carved out by water over the centuries. Immerse yourself in this underground world, a veritable enchantment of limestone concretions with astonishing shapes, enhanced by particularly careful lighting.
After visiting the first floor of the Caves, descend the 250 steps of the Gouffre leading to the underground river. Take a fascinating boat trip, with 800 meters of rock above you. The journey continues with the miniature train that takes you back to the exit.